[#003] ULTRA Realistic & Sexy 158cm TPE/Silicone Lifelike Sex Dolls
$

88.00 On Sale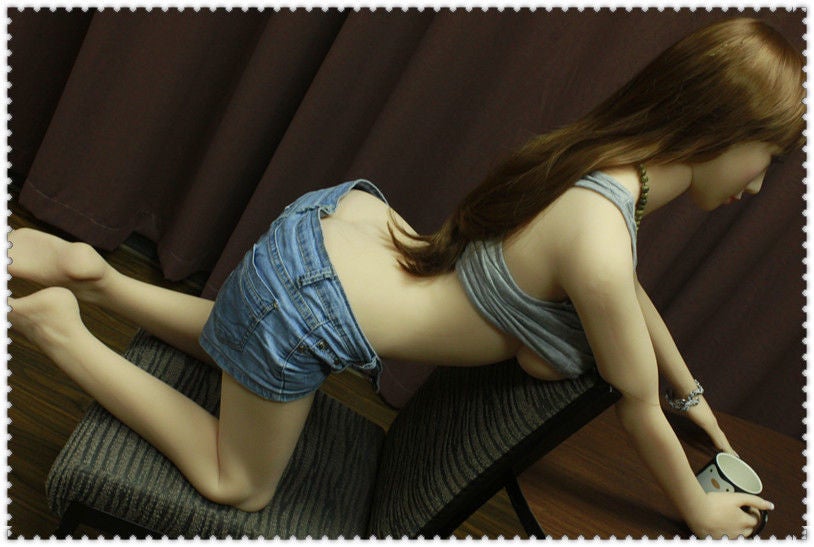 Order NOW!!!
---
Authentic Ultra Realistic Sex Doll - TPE/Silicone
Height = 158cm/52.2in/5.18ft
Breast = 87cm/34.25in (E-Cup)
Waist = 60cm/25.59in
Hips = 85cm/33.47in
Vagina Length = 18cm/7.1in
Anal Length = 18cm/7.1in
Oral Length = 13cm/5.2in
Weight = 27kg/59.53lbs
---
Meet Brunette Candy
Candy is one of our most popular and satisfying sex dolls. This brunette beauty was designed to fulfill your every desire and give you extreme sexual pleasure, whenever you want, without hesitation, delay or rejection. Brunette Candy is no love bug and she will never say no to your sexual advances. She is always ready to have a good time with you for as long as you are willing to go.
What makes this brunette beauty unique are her body features, which are nothing short of amazing. With a slim waist, slender hips and hour glass figure, this brunette beauty was designed to have the body of a Greek goddess. Her body is not only attractive but exceptionally arousing and extremely irresistible.
Her voluptuous breasts and luscious nipples will provide different levels of excitement for you. You can fondle, kiss or rub on them for as long as you want to. Her ass, mouth and vagina, have been fully prepared to give you nothing short of extreme pleasure and absolute sexual satisfaction. Take full advantage of her for all your sexual needs and enjoy an amazing experience
Only the Best!
Unlike other websites, we put extra effort and thoughtfulness into showcasing an exclusive array of premium quality sex dolls. Out of all our exclusive array of high quality sex dolls, Candy happens to be one of the most sought after. Her uniqueness, flexibility, and sexual aura are what set her apart from other sex dolls. Candy is a must have for all your sexual fantasy needs.
Quality Manufacturing Process
Each Candy sex doll is manufactured to comply with the highest quality standards because we don't compromise quality and safety for sexual satisfaction. It is our belief that quality, sexual satisfaction and safety can to be achieved simultaneously. This is why we ensure that each Candy sex doll is produced through a high quality manufacturing process. Our dolls are semi-inflatable, meaning that a portion of the doll inflates with the majority of major body parts being 100% pure silicone. This was done purposely to ensure easy storage and
Candy Makes Every day Fun
Catch a glimpse of true beauty every time you look into Candy's eyes and let her gorgeous eyeballs captivate you and arouse your sexual senses till you can't contain them no more. Grab her by her soft ass and conveniently dominate her for as long as you wish. Let candy make your every day fun without restrictions and limitations.
-------------------
IMPORTANT: Please check your shipping address during checkout as we are not responsible if the package is sent to a wrong or undeliverable address. Re-shipping charge is the sole responsibility of the customer.
All orders will be packed in padded envelopes, plain brown boxes or USPS packaging without any indication of the content. The tracking number will be emailed when your order is shipped. Please check the transit time and estimated delivery date on the carrier's website.
Processing time is within 1 - 2 business days with the exception of weekends and holidays. Orders are processed from Monday thru Friday.
We are proud to ship our products to APO/FPO addresses.